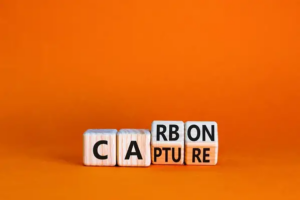 Petrobras is considering the potential of offering carbon capture and storage solutions for third-party industrial emissions in its native Brazil as part of a potential diversification strategy from the company's key upstream oil and gas operations.
"It's a study we are doing right now," Rafael Chaves Santos, executive director of institutional relations and sustainability at Petrobras, told Upstream on the sidelines of the Gastech 2022 conference.
Until now, Brazil's state-controlled oil company has focused its decarbonisation efforts on reducing the carbon intensity of oil and gas production in the ultra-prolific pre-salt fields, rather than tackling anthropogenic emissions produced by the industry.
Carbon dioxide produced in the pre-salt fields is already reinjected, presenting challenges in terms of topside capacity on the big floating production units used in the Santos basin. Initiatives such as the Hi-Sep subsea separation system are intended to increase the efficiency of this process.
Petrobras has already reinjected a cumulative 35 million tonnes of CO2 equivalent to help support its production offshore Brazil, and this is expected to increase to 40 million CO2e within a couple of years.
But research and development projects geared to tackling anthropogenic emissions are now taking shape in Brazil.
"We are studying that from a technical perspective with a multidisciplinary group," Santos said, adding that the evaluation would include the potential to use existing reservoirs to store the captured CO2 and novel storage sites.
Other sources with intimate knowledge of the pre-salt developments told Upstream that R&D in fields such as compression and transport of CO2 will take place as joint initiatives with pre-salt partners, such as Shell.
Some of these schemes are likely to be unveiled later this month when Brazil hosts Rio Oil & Gas 2022.
Diversification dilemma
Chaves said that offshore wind is also on the company's radar.
However, he said that the decision as to when — or even whether — Petrobras should diversify from its core business will be one for the company's executive directors and ultimately the board to decide.
Petrobras is no stranger to renewables — the company is already producing renewable diesel in its existing refineries and is building a new refinery dedicated to producing bio jet fuel. But the company will not be turning its back on oil and gas anytime soon.
"We support the Paris Agreement, we support the decarbonisation of our planet… but we must also be concerned about energy affordability," said Chaves.
He said the first step would be to produce more low-cost oil and gas with fewer emissions.
Petrobras will be channelling its deep-water expertise into the company's first equatorial margin wildcat later this year and is optimistic about this offshore well in the north of Brazil.
Hi-Sep initiative
Against this backdrop, Petrobras aims to start up the Hi-Sep technology initiative on its producing Mero field, with the intention of using it on other fields in the future.
"We expect to reduce our relative emissions in some fields by 5% now [due to Hi-Sep]," said Chaves. "We already have an index that is lower than 10 kilos of CO2e per barrel of oil, produced against the world average of 17 per CO2e… and we expect to improve by a further 5% with Hi-Sep."
He told Upstream that Petrobras believes this technology will enable the company to produce low-cost oil with fewer missions, and that it will enable the company to exploit fields with a high CO2 concentration.
"However, to call it feasible it must be doubly resilient in terms of emissions and of the economic cost," he emphasised.
The Hi-Sep technology focuses on the dense phase separation of associated gas with CO2 content through the use of subsea centrifugal pumps.
Three groups have been vying for the opportunity to win the contract.Aker Solutions has teamed up with Saipem, while Subsea 7 joined forces with OneSubsea. Meanwhile, TechnipFMC is preparing a solo bid.
The tender process has been pushed back to the end of the year in response to volatile pricing and supply chain constraints following on from the Covid-19 pandemic and the Ukraine crisis, project sources told Upstream.
"We are in a hurry," admitted Chaves, noting there is a limited time frame during which hydrocarbons will co-exist with renewable energy sources.
"We need to hurry our projects… to develop the resource and to deliver oil and gas with very low emissions with the responsibility of providing energy security and affordable energy for the planet."