Evercore ISI now covers Floating Wind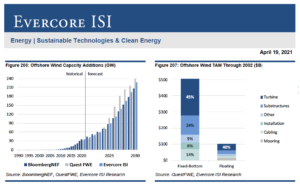 Synopsis of the Evercore Energy Transition paper
---
QFWE Forecast Report in the News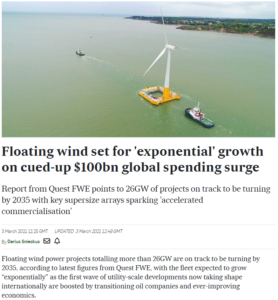 Read the story on LinkedIn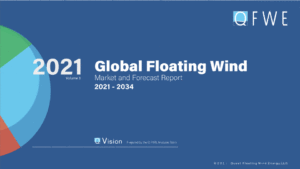 ---
Market Intelligence
The March Offshore Wind Turbine Index Sees an Increase of Nearly 3500 Turbines

The Quest Offshore Wind Turbine Index (QOWTI), which tracks the Total Addressable Market for offshore wind*, springs to 21,288 Turbines in March, an increase of 3,495 Turbines since December.
This quarter shows 404 global projects, a gain of 82 projects since December, comprising 21,288 individual turbine units representing a CapEx of $626.3 billion…
---
Announcing Floating Wind Solutions 2021

"Leveraging the Established Global Offshore Supply Chain"
SAVE THE DATE!
28 – 29 June, 2021
Houston, Texas
Floating Wind Solutions Conference & Exhibition 2021 will showcase the many capabilities of the established Global Offshore Supply Chain and create a platform for bridging Supply and Demand while facilitating development of this industry. Floating Wind Solutions' mission is to utilize this platform to bring together the many critical players within the Wind and Offshore industries enabling accelerated adoption of Floating Wind Energy globally. This premier event's primary goal is to accelerate the Energy Transition, by focusing on the industrialization and commercialization of Floating Wind Energy. A world class Advisory Board is being assembled and will insure that the program will be extremely focused on the principles of this mission.
---