Q FWE Projects Map
A complete overview of all floating wind projects out to 2030. This package includes a premium, fully functional online map, plus Project & Concept Data Sheets. Access the world's most comprehensive floating wind data in an affordable, entry-level package. Subscribe today for 24/7 access at $495/year.
Q FWE Projects Map Demo Video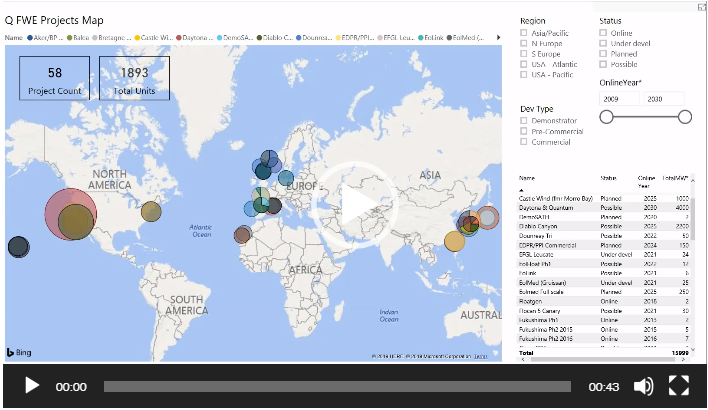 The Q FWE Projects Map also includes the Project and Concept data sheets. These are the latest output from the Quest FWE extensive database of projects & floater designs.
For each project, the database contains 250 data points, continuously updated as the project develops, utilizing primary (first hand) sources. Factual data is obtained from public sources and in the majority of the cases verified by the projects' developers and floater designers.

Project of the Month

Donghae TwinWind
The Q FWE Project of the Month is Donghae TwinWind designed by Shell and CoenHexicon.
Donghae TwinWind – Data Sheets

---
Q Vision CapEx Module Identifies a Total Addressable Market of 50+ Billion USD for Floating Wind Energy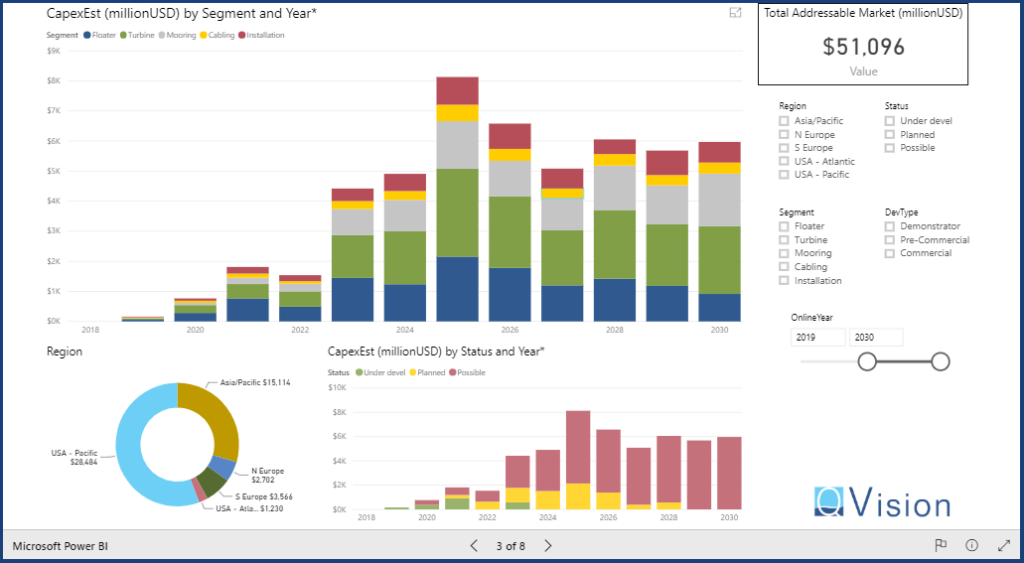 Future investment into the Floating Wind market is considerably higher than many realize. Quest FWE has now created an analytical tool which allows the user to investigate numerous market facets of Floating Wind CAPEX. The Q Vision CAPEX module offers 8 distinct lenses from which to navigate this continually updated data system. *For a limited time, this Q Vision Capex module is available for your review at https://questfwe.com/pbi-capexdemo/

---
Concept of the Month

Hexafloat
The Q FWE Concept of the Month is Hexafloat Designed by Saipem.
Hexafloat Data Sheet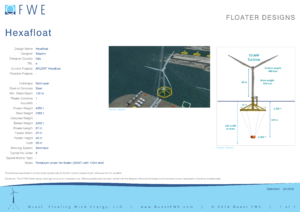 ---
---