Floating Wind Designs of the World

As Floating Wind projects proliferate around the world, each must be based on an engineering design or for the actual Floating structure itself. The purpose of Floating Wind Designs of the World (FWD) is to provide data, pictures and images of all the currently marketed designs.
FWD includes designs that are currently being employed on current or planned projects, designs that are commercially available, as well as some designs which may be a bit more "conceptual". Please click here to get your free subscription, or click here to subscribe to the Premium version which includes all of the data in MSExcel.
Submit your design here.
For information on Quest's Q Vision data products, please click here. For more information on all Quest products and services contact Andrew Chadderdon, +1 (281) 725-7664, or Andrew.Chadderdon@questfwe.com.
Subscriber Tools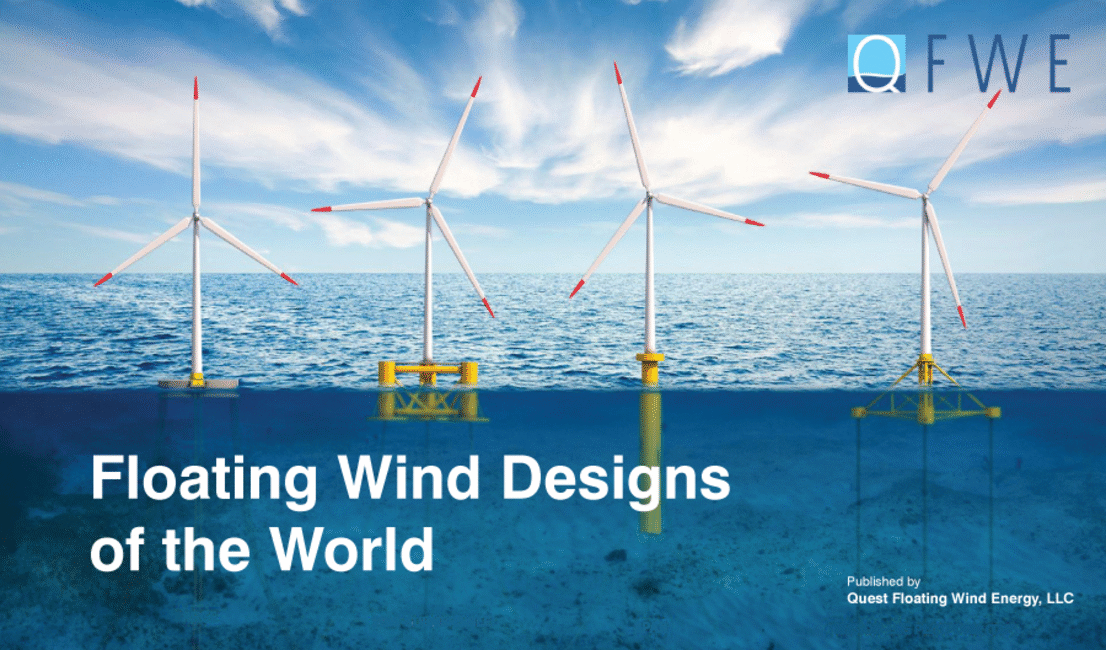 Follow us on LinkedIn to track the latest changes, additions and features