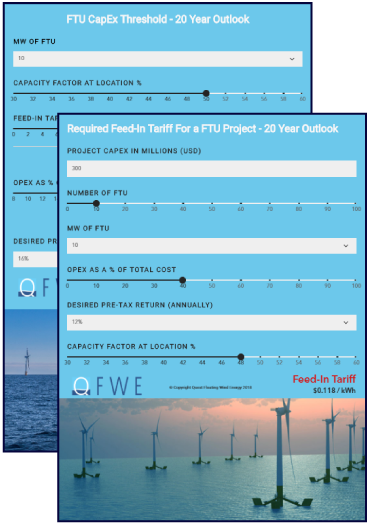 Over the last few years, we have seen an acceleration in floating wind projects under development and even more projects added in early stages of planning. Originally, most of these projects were driven by the floater designers who are to be saluted for their innovation, commitment and persistence. However, now that commercial scale projects are within sight, these companies seek partners who bring significant project management experience to face the challenges posed by their floating wind projects' vast scale and complexities. The era of designing and testing will soon be replaced by a bigger "numbers game" with overall economics of sizeable, capital intensive projects, longer lead times and multi-year execution schedules.
The industry will soon transition from the "my floater's better than yours" stage towards greater collaboration. Hopefully, this will drive owner/developers to engage a wider supply chain to solve the many challenges on the road to commercialization.
While the floater cost component of a project proves relatively small from an overall project CapEx perspective, Q FWE expects to see a shift towards multi-floater design and feasibility studies led from the rise of developer-driven activity without pre-determined floater concepts.
Suitability of a Floater Design Vs The Economics
No location offshore is the same. Sea state, water depth, soil condition, distance to shore are just a few parameters of the complex inputs to any pre-FEED study. However, the developer/financier will look at metrics such as their required Feed-In Tariff or Project CapEx threshold. This provides a perfect opportunity to apply relatively straight-forward calculations which can serve as a helicopter view of project economics.
Quest FWE introduces its Project Economics Calculators designed to verify assumptions, make comparisons and/or simply check variable inputs. These can be accessed on our Q FWEconomics Page: