Floating Project Details & Economics / Floating Supply Chain Opportunities

As Floating Wind projects proliferate around the world, the Q Vision Project Details & Economics and Supply Chain Opportunities modules are essential for tracking this dynamic and rapidly expanding market.
These easy to use, informative tools are updated several times per month and more frequently when market news breaks. Excel download is included with your subscription. Please click here to subscribe.
For information on Quest's Q Vision data products, please click here. For more information on all Quest products and services contact Andrew Chadderdon, +1 (281) 725-7664, or Andrew.Chadderdon@questfwe.com
Subscriber Tools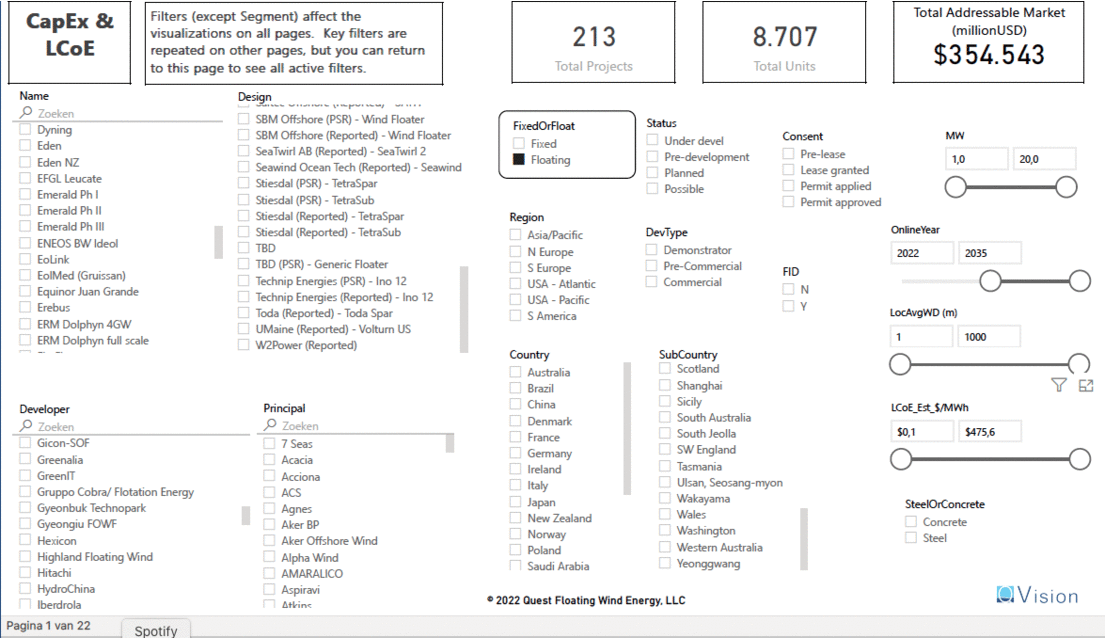 Follow us on LinkedIn to track the latest changes, additions and features