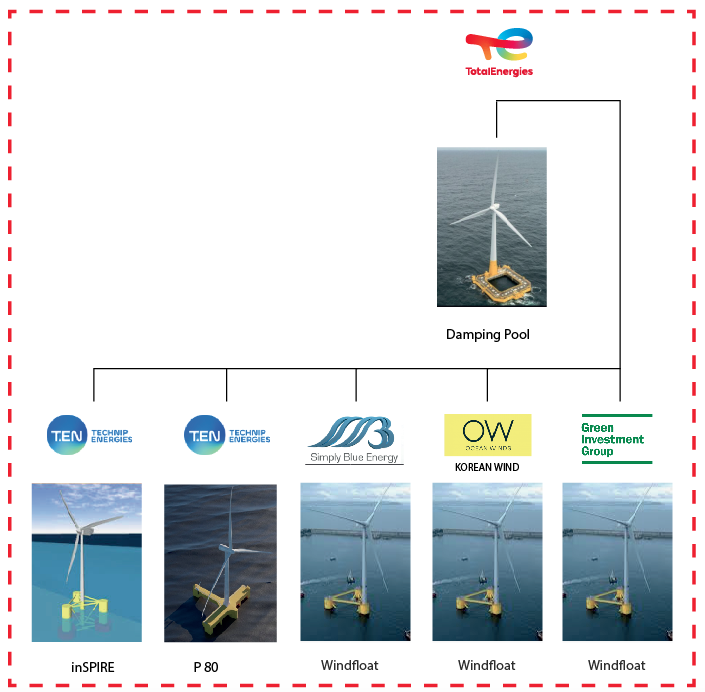 The Floating Wind Industry is fast expanding, seeing almost daily announcements of new partnerships, ever larger projects, as well as new and revised floating designs and technology.
This poster illustrates the relationships between the key Developers, Partners and Designers. This unique product will be offered free to all and will be marketed, primarily to our audience of 70,000+ subscribers and followers.
Key segmentation:
Developers selecting different Technologies to their projects
Developers who prefer a single technology applied for multiple projects
Designers bringing their own technology to a demonstrator and to market
Proprietary Designs being developed by floater designers and made available to market.